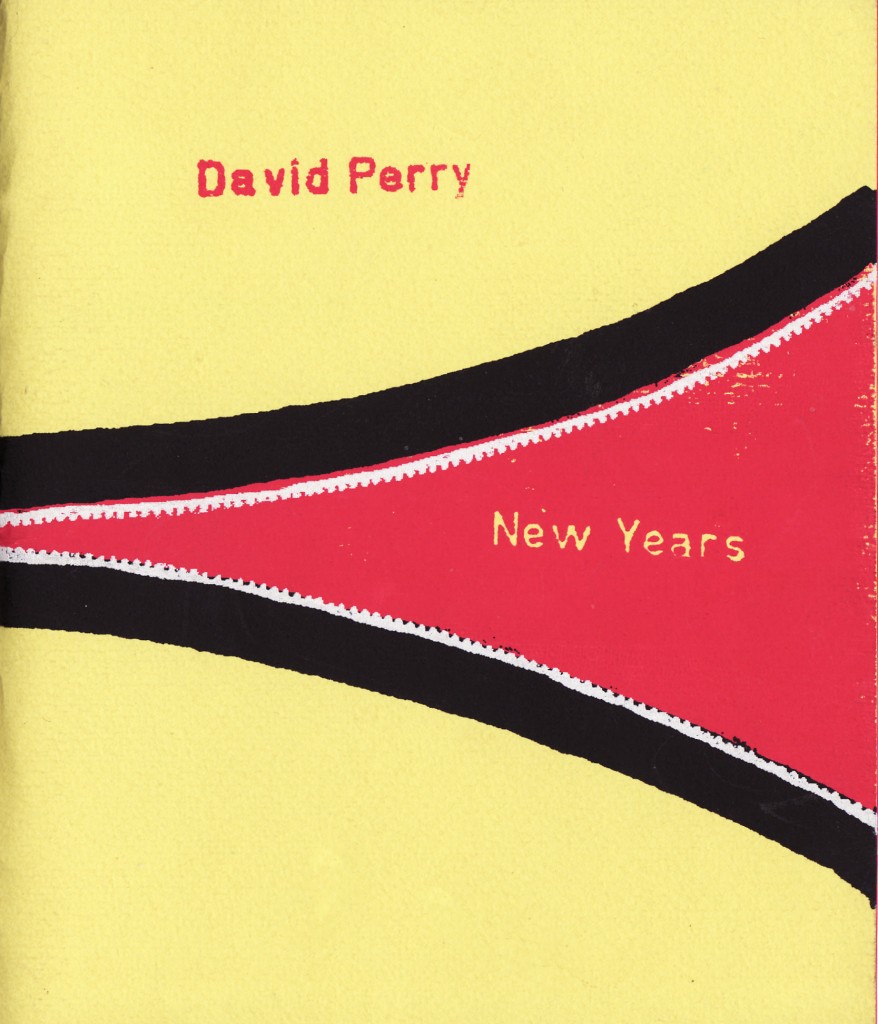 New Years, Braincase Press 2004. Cover silkscreen by Eric Labenz. Download: New Years (PDF 8.4 MB)
Chapbooks are great. A few are printed (100 in the case of New Years), they're sold off, and given away and… they're gone.
Perhaps they come back into print later as part of a larger collection, but, generally, they disappear onto bookshelves and into boxes and that's it.
Even if the work is printed elsewhere, later, their existence as a particular moment in a particular scene (represented nicely, for example, by Steve Evan's Constellations and Attention Span projects, in which New Years briefly appeared back in 2004) cannot, of course, be reproduced.
So, I'll be tweaking the material artifact nature of a few chapbooks by digitally scanning and uploading a few to PNS. In addition to New Years, I'll do my Knowledge Follows (Insurance Editions), and a few of the letterpress Barretta chapbooks that I co-edited with the late Marc Kuykendal.
New Years is a prose poem sequence written around the time of the US invasion of Iraq in 2003 when I was living in Brooklyn. Noah Eli Gordon published it in his Braincase chapbook series with a screen print cover by Michael Labenz. Noah is now co-editing Letter Machine Editions.
Excerpts can also be found online at:
The DCPoety anthology site where it was posted after I read in the great Ruthless Grip reading series in 2003 or so (curated by Mark Wallace).
The Seattle Subtext reading series site, held in the old Hugo House. I read there in 2003 or so as well (curated by Daniel Comiskey and Kreg Hasegawa).
PennSound in the form of an MP3 of a reading at the Bowery Poetry Club in the Segue reading series on May 8, 2004.
Excerpts were also published in The Poker, where Steve Evans also gave it a short review, and in Baffling Combustions.
New Years was also reviewed by Ron Silliman, who most generously closes by stating that "since this book has been printed in such a short run & deserves actually to be read by thousands, it's good that excerpts are available on the web in the DC Poetry Anthology 2003 and the Subtext Poetry Archive." And now the whole thing's right here for the downloading. Praise the Cloud.